I drink a lot of tea, mainly the herbal variety. I stopped drinking alcohol well over a year ago so I'm always on the lookout for interesting and flavoursome drinks. Chai tea was a recent revelation as was Tamarind sherbet. I find it's still difficult to get a decent drink in a bar that isn't diet Coke but our European neighbours think nothing to drinking pots of fragrant teas and choosing from a vast selection of non-alcoholic beers. I do wish that we would adopt this culture in the UK. Redemption, the first alcohol-free bar opened in London last year, however this was just a pop-up so I'm eagerly awaiting news that they may become a permanent establishment.
The new cafe, Indulgence on Hoe Street, Walthamstow serves a wide selection of amazing teas from the Massis Tea range. As well as lovely tea there is a bit of theatrical presentation which involves a minute timer and a clear jug that you have to allow to stand and brew, which when you move over to your cup miraculously empties – I guess that it all adds to the experience and makes it a real treat!
I'm also driven to tea as a more therapeutic alternative to my desperate fantasy of a mallet to the head for occasional insomnia. I've found the Pukka Night Time tea, an organic blend of oat flower tops, lavender, licorice and limeflower does help.
I'm very loyal to Pukka teas so was slightly reticent to try a newbie in the world of night time tea, Good Night tea from Tea Huggers, a small tea business based in Crouch End, North London. Well, look out Pukka, because this tea rocks – well it rocks me to sleep. Perhaps it's the amazing blend of rooibos, lavender, elderberries, rosehip, orange peel, apple, hibiscus petals and lemon balm that did the trick. We also tried their Flu Fighter tea – hibiscus, apple, rosehip, orange, echinacea and elderflower – which is full of flavour and Vitamin C so your immune system's best friend and in the words of Tea Huggers 'TLC in a mug'!  They're now in stock at the SPAR on Orford Road, E17. I've also read on their tea blog about cold brew tea – a fab idea for the approaching summer months.
I'm also a big fan of green tea. As well as being anti-aging, rich in antioxiants and Vitamin B, folate and other good things, it is allegedly beneficial for aiding weight loss, reducing cholesterol and combating heart diseases. So I'll be trying Tea Huggers' Ever Green with Chinese green tea, apple, lime leaves and thyme. I also love Kandula Tea – especially their spicy Mango Green Tea Infusion which is served in one of my favourite cafes outside of  Walthamstow, Route at Dalston Junction. All this talk of tea has made me thirsty, it's time to pop the kettle on…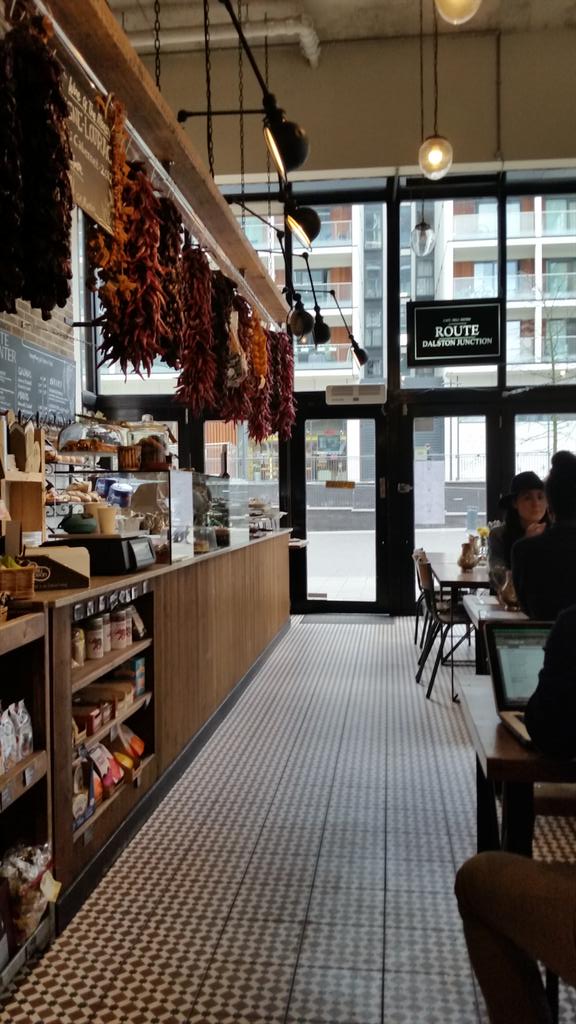 * Disclaimer- thanks to TeaHuggers for the introduction to their teas.